Alison McGuire, LMT, MLIS
425.747.9453 voice/text
Office Hours 8a–8p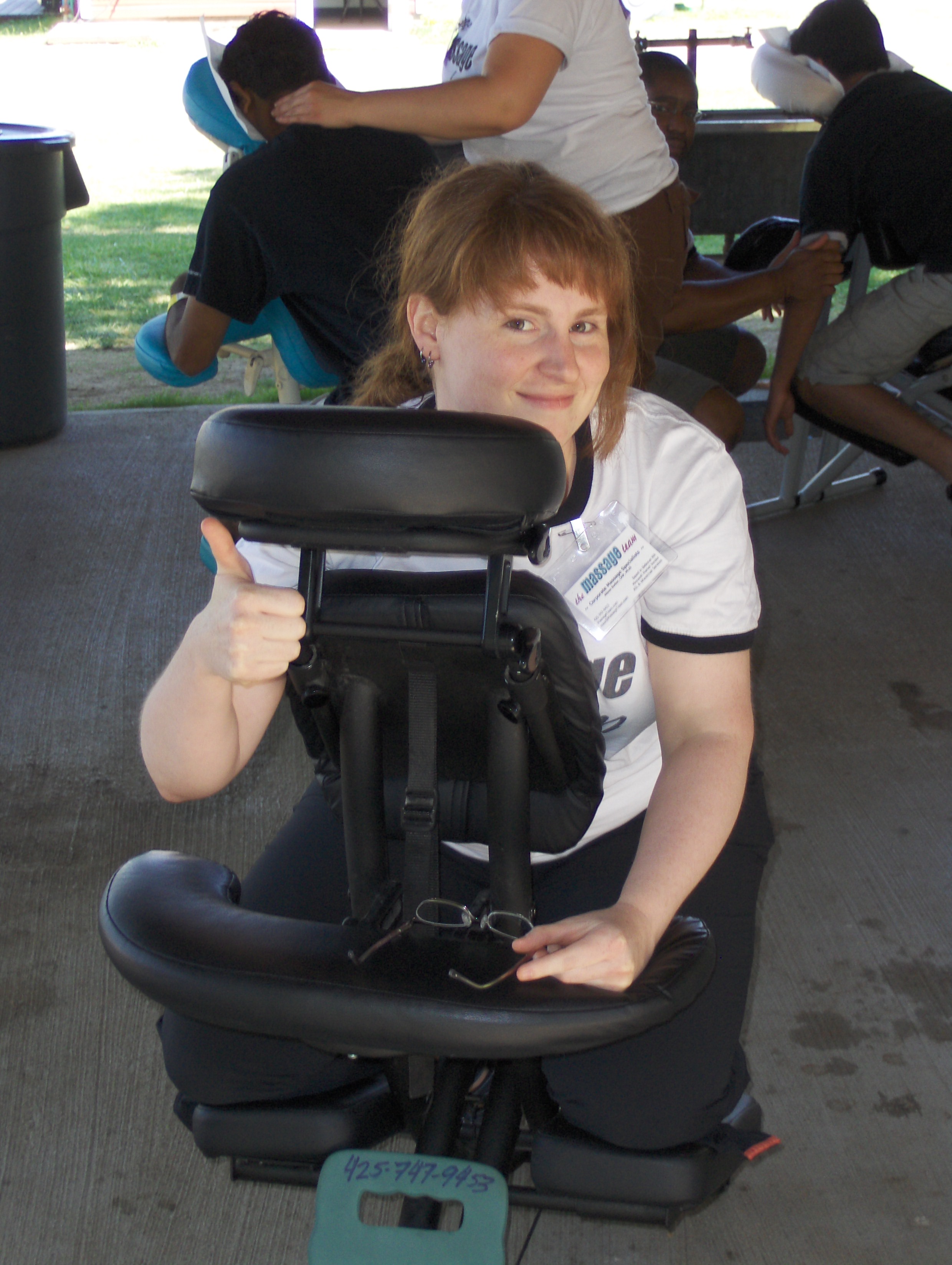 Mobile massage for events & workplaces to Greater Seattle Area. The Massage Team helps event planners & employers brighten day for guests, employees, VIPs. Seasoned in clothed massage for groups. 'Chair' & 'table' options available.
Mobile Chair Massage • Mobile (clothed) Table Massage • Events Large & Small • Workplace Wellness
Experience
Alison the owner–manager is a Seattle–area native, a WA–licensed LMT since 1993 + credentialed librarian! The Massage Team's contractors bring diverse professional experience beyond massage therapy licensure. Wellness is Alison's passion!
Clients/Venues/Productions
All over Greater Seattle Area, companies and clients both large & small, both publicly–known and "shy", both private and public entities, I have organized service for all kinds & we have massaged them all over our beautiful region.
"Corporate Massage Specialists"
The corporate massage space is crowded with choices. You'll find my pricing
competitive with specialists in corporate massage, while allowing your company to support

micro companies that are Puget Sound Area focused;

100% woman owned/run; and

owned/run by a practicing LMT (vs non–practicing LMTs or non–LMTs)
All rare among my competitors!