Thompson Seattle
110 Stewart Street
Seattle, WA 98101
206.623.4600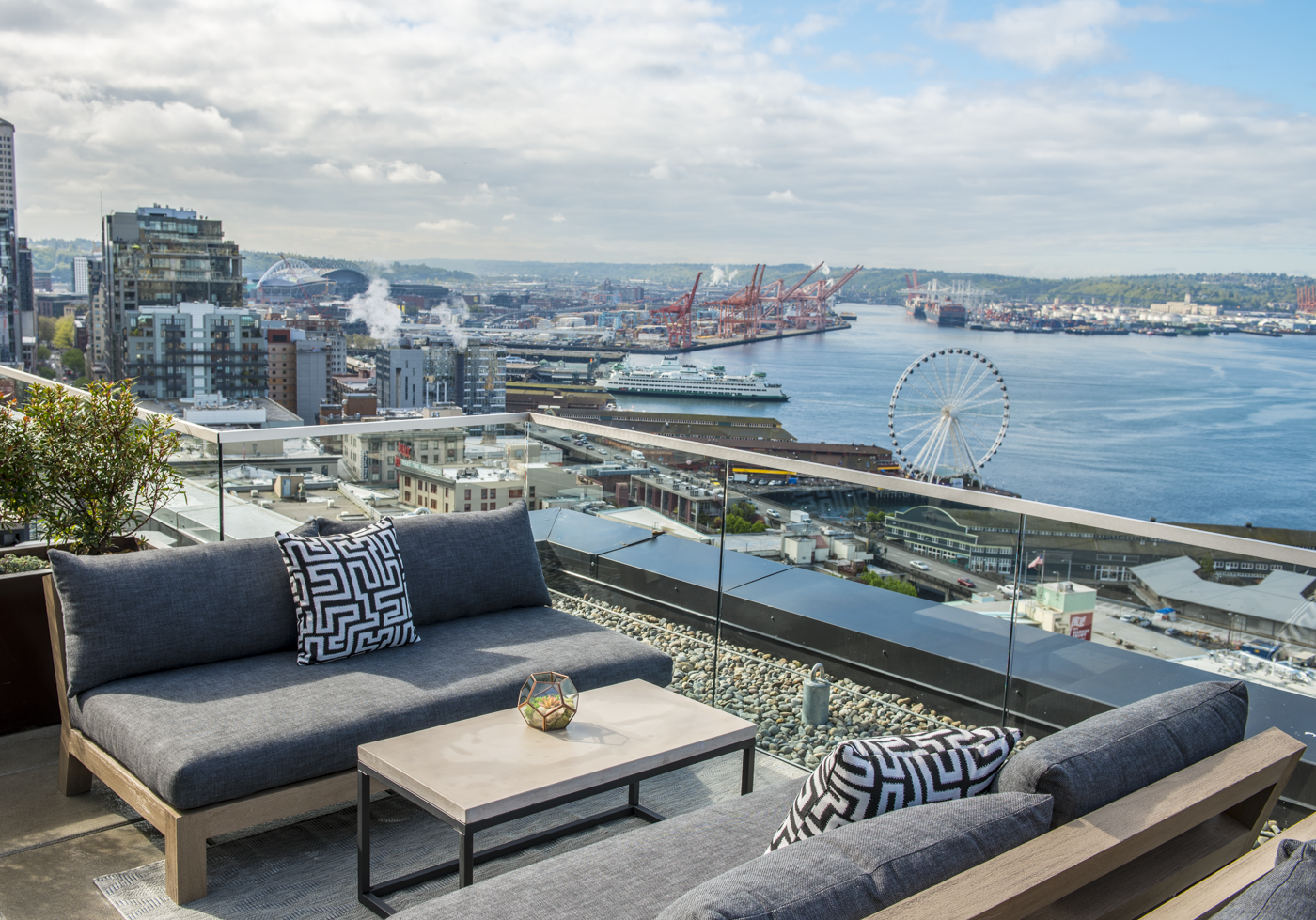 Capacity:
Banquet: Up to 110

Reception: Up to 120 guests

Classroom: Up to 60 guests
Catering: Onsite catering provided by Executive Chef Derek Simcik
Price Range: Varies depending on space and requirements
Deposits: Deposit required to hold date and event space
Types of Events: Ideal setting for corporate events, weddings, receptions, and private parties
ADA: Fully accessible, ramp to lobby
Parking: Valet only, $42++ per day
Tables & Chairs: Provided by Thompson Seattle
Staff: Thompson Seattle banquet servers
Bar Facilities: 2 Thompson bars, cash/credit available on 2nd floor event level
Dance Floor: Available from outside vendor
Linens, China, etc: Linenless tables, Dudson handmade ceramic servingware.
Cleanup: All setup and teardown is included
AV & Equipment: Provided in-house through AVMS
Accommodations: 155 luxury rooms that feature floor to ceiling windows and views of the Puget Sound, Pike Place Market, and Downtown Seattle
A vibrant culture awaits. Discover the unexpected Seattle with us.
Our luxury boutique hotel reflects the intrinsic beauty of Seattle and elevates the refined edge of downtown. Condé Nast Traveler thinks so, too—naming us to its 2017 Hot List as one of the 75 most exciting hotels in the world. Come and experience the celebrated interplay of creativity and community within our sleek glass façade. Vitality and innovation find their home here, where innovators, entrepreneurs, and philanthropists seek refuge from the ordinary.
Conceived by the city's own award-winning Olson Kundig Architects, Thompson Seattle is a contemporary urban landmark at the center of an unparalleled landscape. Expansive, gasp-inducing views of the Sound, coupled with the energy of Pike Place Market and the culture of downtown, ensure that Thompson Seattle embodies the best of this modern city.
It's a place where travelers become residents and residents are transported, with revelry fueled by Executive Chef Derek Simcik's dining experiences. His culinary vision pays homage to the bounty of the Pacific Northwest, adding intriguing layers to the choreography of your stay.