Des Moines
Beach Park Events Center
22030 Cliff Ave South
Des Moines, WA 98198
Shannon Kirchberg, M-F 9a–4:00p
206.870.9370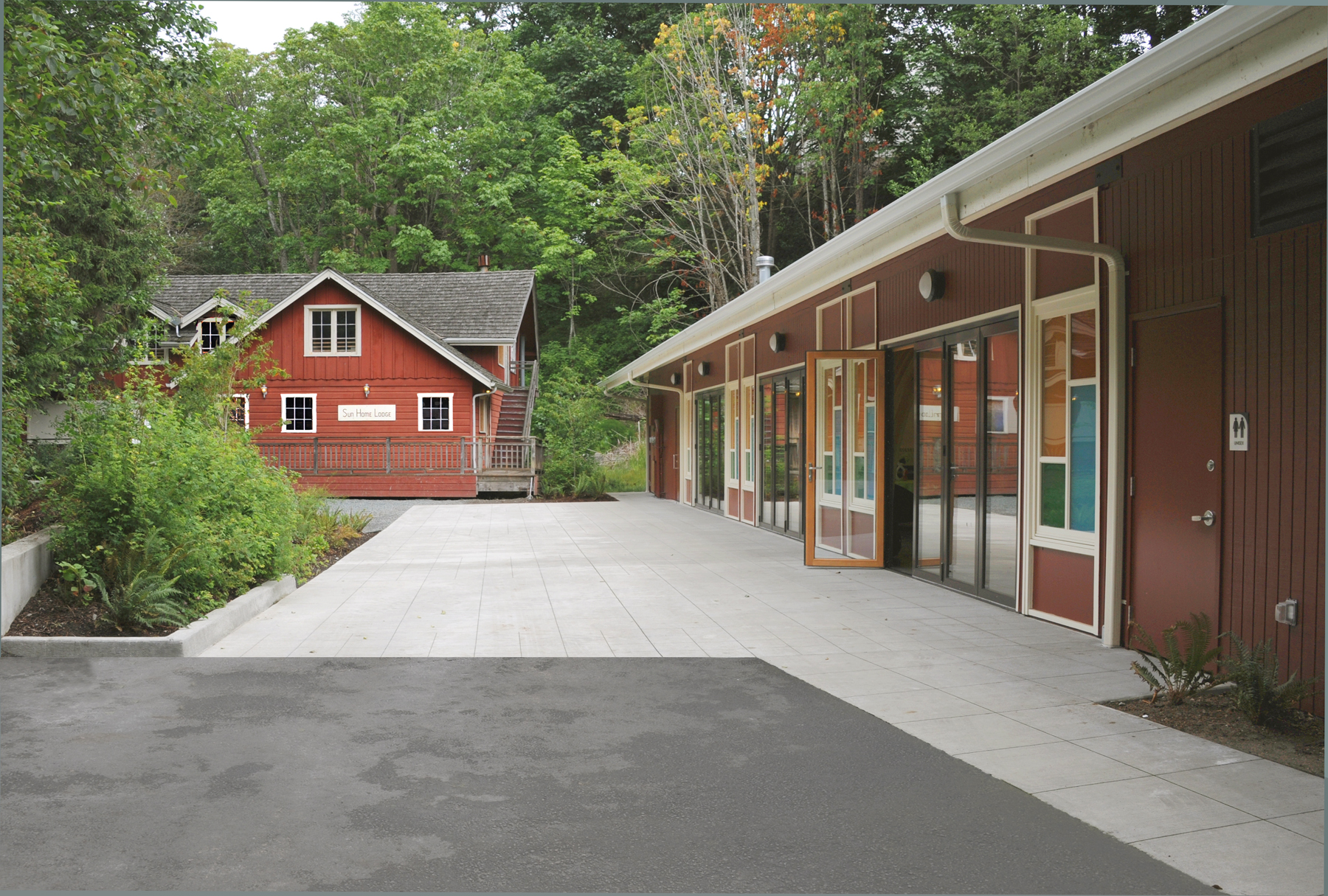 Capacity:
Auditorium – 360

Dining Hall – 175

Founders Lodge – 80
Catering: Outside caterers welcome
Price Range: Call for rates
Deposit: Reservations accepted up to 2 years in advance. Initial deposit required to hold your date.
Types of Events: Corporate events, festivals, reunions, picnics
ADA: Yes!
Parking: Ample parking available at Des Moines Marina. Shuttle available for rent. Call for pricing and availability
Tables & Chairs: Tables and Chairs provided for up to 250
Staff: Renter or caterer's responsibility.
Bar Facilities: Renter's responsibility. Insurance & banquet permit required.
Linens, China, etc: Renter or caterer provides
Decorations: Please contact the facility for prior approval of decorating needs
Cleanup: Staff assisted; renter's responsiblity
AV & Equipment: Complete equipment list available on request
Special Services: Shuttle Service, Meadow Rental, Picnic Shelter, Sound System, Projector. Call for rental information on all of the above.
Event Center in idyllic Des Moines Beach Park
The Des Moines Beach Park Event Center currently boasts three facilities that can accommodate groups of any size. The Founders Lodge is located closest to the beach. Its full wrap around deck pours off into the spanning meadow and offers amazing views of the Puget Sound and Olympic Mountain Range. The Auditorium offers French doors that open onto a private patio, built in stage and enough space to accommodate a banquet dinner of 360 people. The City of Des Moines is excited to announce the renovation of the Beach Park Dining Hall is complete and is available for rent. Call to schedule your private tour of this historical building today!