344 Silica Road NW
Quincy, WA 98848
P 888.785.2283
F 509.785.3670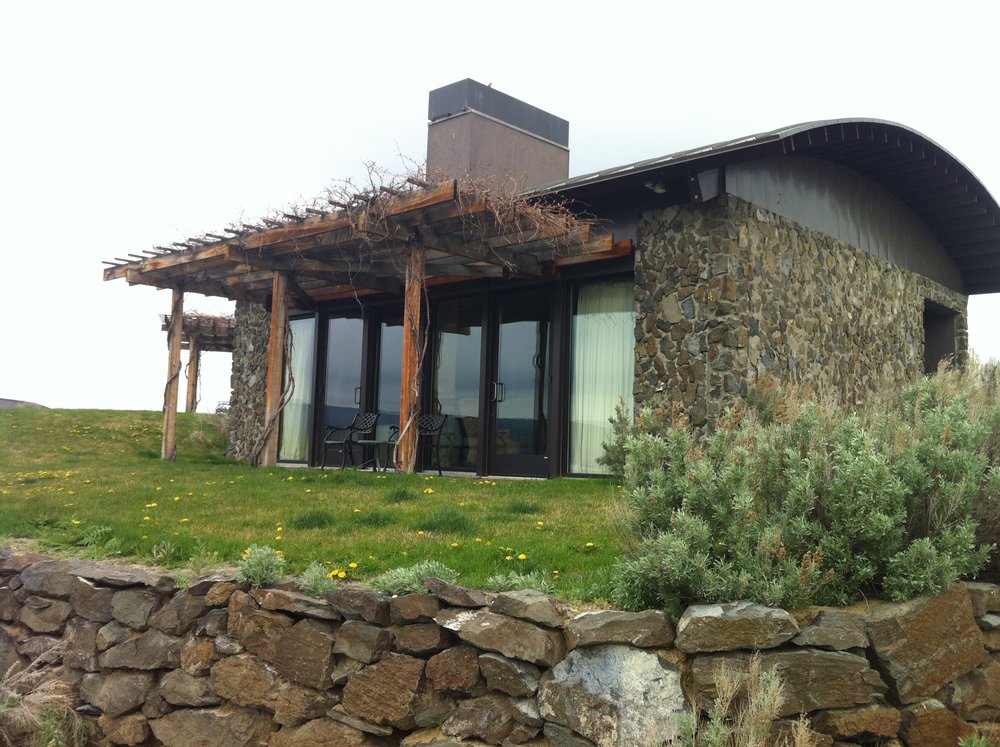 Capacity: Indoor and outdoor areas accommodating up to 150 guests; Outdoors up to 200
Catering: Full service in-house catering provided
Price Range: Prices vary based on space and menu. Please inquire
Deposit: 50% of the estimated contract value due at signing
Types of Events: Corporate meetings, executive retreats, travel groups, social events, weddings and banquets.
ADA: Yes; varies
Parking: Plenty of on site parking
Tables & Chairs: Provided by Cave B
Staffing: Provided by Cave B
Bar Facilities: Full bar available
Linens, China, etc: Provided by Cave B
Decorations: Some limitations apply, so please ask us
Cleanup: Cave B provides normal cleanup service
AV & Equipment: Top of the line equipment available for all media presentations
THE CAVE B EXPERIENCE
Cave B is an intimate venue nestled amongst over 100 vineyard acres and situated along the basalt cliffs overlooking the Columbia River Gorge. We offer full service facilities conveniently located in the heart of Washington State, within two hours of both Seattle and Spokane. The unparalleled scenery creates a unique atmosphere ideal for energizing meetings and engaging new thought processes. Our attentive service staff and professional hospitality team will execute a flawless event for you at Cave B.

Amenities and Activities
• Tendril's restaurant features the creative collaboration between chef and winemaker. Full-service dining is available for brunch and dinner and offers seasonal outdoor seating.
• The Spa at Sagecliffe is a fully licensed Aveda Spa offering a variety of relaxing treatment options
• Our seasonal cliff-side pool offers peace and tranquility with a waterfall in the background and stunning river views
• Biking, hiking, bocce ball, yoga, winery tasting room and many more.
Accommodations
55 guest rooms including 15 private Cliffehouses, 12 Cavern Rooms, 3 rooms at the main Inn and 25 luxury desert yurts. Cliffehouses and Cavern Rooms include soaking tubs and private balconies. Our seasonal luxury yurts offer a king size bed, private bath with shower, electricity and climate control.